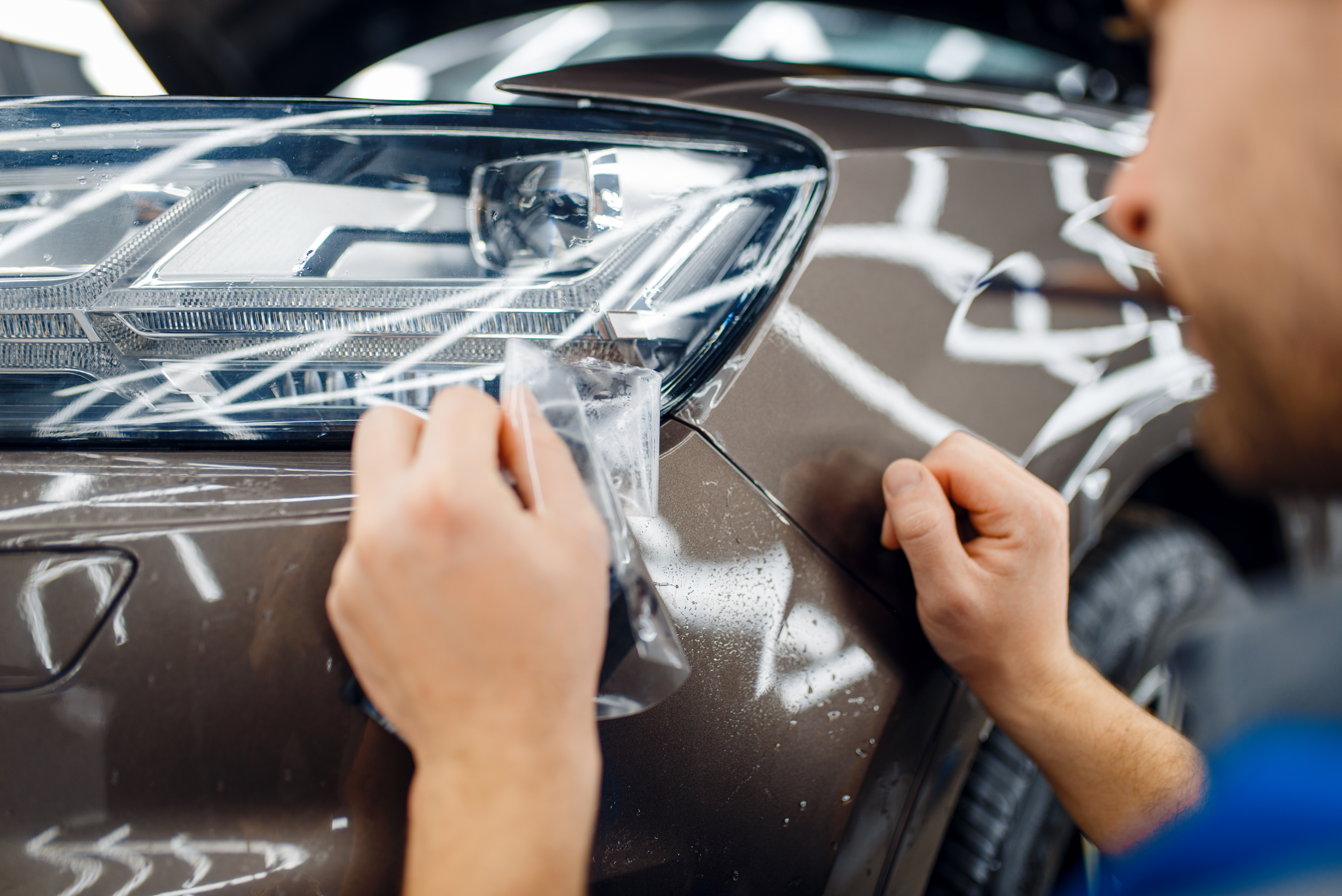 Paint Protection Film
They are strong, dense, and transparent films made of American polyurethane (polyurethane), to be made Install it on the paint, lights, and exterior parts of the car, to protect it from the influence of factors
Harmful externalities such as sand, gravel, moisture, oxidation, etc. to save your car
Always new, which eliminates your need for polishing and increases its value when selling
Features of Protect Cars from Sand:
The best, strongest and thickest product ever made for sand protection and is an American made product.
It does not change color, yellow, crack or bubble over the years
Its purity and high transparency are difficult to notice after formulation
And it is not affected by heat, humidity, or sand, even at high speeds in conditions
Regular.
It is not affected by washing with proper use.
It does not affect the paint while it is on or after it has been removed if the care instructions are followed
With the movie.
And its high flexibility makes it possible to install it on all parts of the car, including the bumper
Shabak and otherwise, as you wish.
And it increases the luster and shine of your car and beauty
Guaranteed 6 years.
Carcare is an integrated system to protect your car.
Supply – installation – supply
Power of Attorney – Training – Sale
You have the option of the type of protection you want Installed, you can protect your face
Vehicle only or full vehicle protection
Or any part of it as you wish.